The Internet Is All About Communication
And Gathering Together.
There Are Now Programs - Too Numerous To Count
- Available To Chat, Text, Telephone, Video Call, SMS
and Email Our Fellow Netizens.
In This Third decade of the 21st Century, We Really Are
Spoiled for Choice When It Comes To Ways To Contact
Our Family, Friends, Associates and Customers.
A 2017 Market Research Report Valued the Collaboration
Software Market at More Than US$ 8 billion USD. Big Bucks.
Probably The Most Well Known Web Communications Systems Are Facebook,
Microsoft Outlook, Google's Gmail and Google Docs, Yahoo Email, WhatsApp,
Zoom, Twitter, Skype, Blogging, Autoresponders (Aweber, GetResponse,
MailChimp), SMS, Podcasts, Website Chat Bots, DropBox and Many More.
I'm Sure You Can Probably Add To This List.
You Probably Use Many Of These Communication Programs Every Day
And We All Have Our Favourites. But Do You Know Some of
The Many Alternatives and Options Available To You?
Do You Really Know The Nitty Gritty Features and Secrets of Many
Of These Comms Programs? Do You Get The Best Value From Them?
That's Why We Decided To Produce This Specific Web Product
- The BEST WEB COMMS VAULT- To Add To Our Stable of BEST WEB VAULTS Products,
Which You Can Check Out At the Bottom of This Page.
The BEST WEB COMMS VAULT Has More than 120 Products,
taking Up Some 6 Gigabytes, Including a 20-Product BONUS
Package We Know You Will Love. A Huge Package.
So, What Are Some Of The Things included, in the BEST WEB COMMS VAULT?
Facebook Fan Page Tips & Tricks
Discovering The World Of Pinterest

Google+ Benefits & Tips

The Tweet Success Guide

Business Podcasting Basics

Blogging Bounty

Squidoo How To Guide

Bing Product

Superb Mobile Marketing

Gmail For Power Users
And, Yes, There's Much More...
Social Media Plan
Participating In Voice, Video & Group Chats

Aweber Marketing Tips

Marketing Rampage With Podcasts

How To Get 10,000 Real Youtube Views In A Week

Membership Site Manager

The Twitter Blueprint

Facebook Friend Zone

Build Your Own Affiliate Army

Mobile eCommerce Pack
And, There Are Even More Resources You'll Love, Including Web Video Training Courses..
iPhone Tricks & Apps
SEO Videos

Video Blogging Your Way To Millions

ZOOM Training Videos

Pinterest Video Training

Tumblr Marketing Video Training

Social Media Video Course

Traffic Secrets

List Building Video Training

iPod Video eBooks Pack
And Here Are The Extra BONUSES You Will Also Get,
When You Purchase the BEST WEB COMMS VAULT
The Essential Guide To List Building
100 Blog Commenting Tactics
All About Squidoo
Ezine Empire
Magic Subscriber
Successful Joint Ventures
Webinar Marketing Made Easy
Yahoo Traffic
350 Social Media Tactics
Autopilot Niche Ezines.
And, Don't Forget, You Can Resell Most Of These Programs And They Come Complete
With Sales Pages and Graphics For You To Use. Some Even Have Private Label Rights
(PLR) So You Can Edit and Rebrand These As Your Own Products.
We are So Confident that You will Love the Contents of the BEST WEB COMMS VAULT Pack
that We Give You this Guarantee - If You don't find it Worth Your While within 30 days,
Just Let Us Know and We Will Refund Your Investment, so long as You delete
the Products. Fair Enough?
So, There's Really No Risk to You if You Purchase the BEST WEB COMMS VAULT.
We Know You Will Be Amazed and Delighted by What's Inside.
And, As Our Way Of Saying Thanks for Reading This Far, We will Give You 30% off
the Price, if You Use the Coupon - take30%off - in Our Payment System.
Once You Click Any BUY NOW Button, You Will Be Taken To The Payment
Page and Will See a Small Box Where You Can Paste the Coupon To Cut The Price.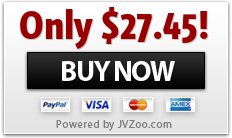 Here is Another Opportunity For Your Success. ...

Act Now For Your Business and Turn it into Everything You Want It To Be.. All The Very Best To You.

Ross O. Storey - BEST WEB COMMS VAULT Admin.
P.S: Imagine going through your massive new BEST WEB COMMS VAULT Collection
... It Can Be Yours Very Quickly If You Take Action and Make it Happen Now.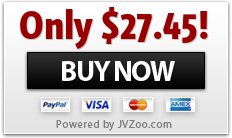 ---
Ross O. Storey - Best Web Vaults Admin
601 Wellington Street, Perth, Western Australia, 6000
Phone: +61 406 774 964 - Email: rostowen(at)outlook.com
Website: BestWebVaults.com

(c) Best Web Vaults - All Rights Reserved.